Mort du concept-artist génial des pochettes de Neil Young (et de bien d'autres)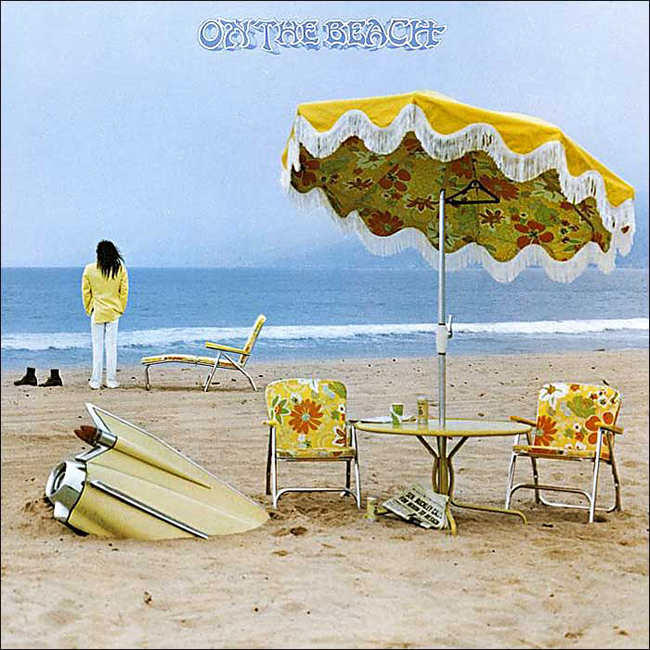 Il était l'artiste graphiste designer qui a conçu des pochettes d'albums parmi les plus emblématiques de la légende du rock telles qu'« After The Gold Rush » de Neil Young, « Morrison Hotel » des Doors, « Blue » de Joni Mitchell ou encore la sublime « Déjà Vu » de  Crosby Stills de Nash & Young en simili cuir doré à l'or fin…Gary Burden s'est éteint. Il avait 84 ans.
Ils se sont rencontrés en 70, lorsqu'il a conçu pour Neil Young la pochette de son troisième LP « After The Gold Rush. Gary Burden  et lui ne se sont guère quittés depuis,  jouant  un rôle essentiel dans le processus créatif du Loner pendant plus de 50 ans. Dans un long hommage publié sur le site Web de ses fameuses Archives de Neil Young, Young écrit: « C'était mon pote pour la vie, Gary était mon directeur artistique, créant des pochettes d'album avec moi pendant près de 50 ans, depuis « After The Gold Rush » jusqu'à « Paradox » et « Roxy » mes deux prochains albums à venir.  » « J'ai encore des pochettes d'avance pour des albums inédits que nous avons réalisés ensemble », poursuit-il. « Ils  vont sortir. Nous avons probablement fait 40 pochettes de disques ensemble au point que j'en ai perdu le compte. Durant  les vingt ou trente dernières années, Gary a collaboré avec sa ravissante et talentueuse femme, Jenice, chez R. Twerk & Co, et nous avons continué à faire des covers d'albums, à rire, à aimer la musique acoustique et tant d'autres choses. Mon cœur est lourd. « 
Young évoque ensuite le graphisme de son album « On The Beach » de 1974, l'une de ses pochettes favorites de Burden, décrivant toute la difficulté de dénicher un vieil aileron arrière d'une Cadillac 1959 dans une casse automobile de Santa Anna pour assurer la fameuse mise en scène avec table chaises et parasol kitchs sur la plage. Young écrit: « J'ai tant de souvenirs de Gary et moi lorsque nous avons fait toutes ces pochettes de disques. C'était un grand homme et un véritable artiste. Repose en paix mon vieil ami. «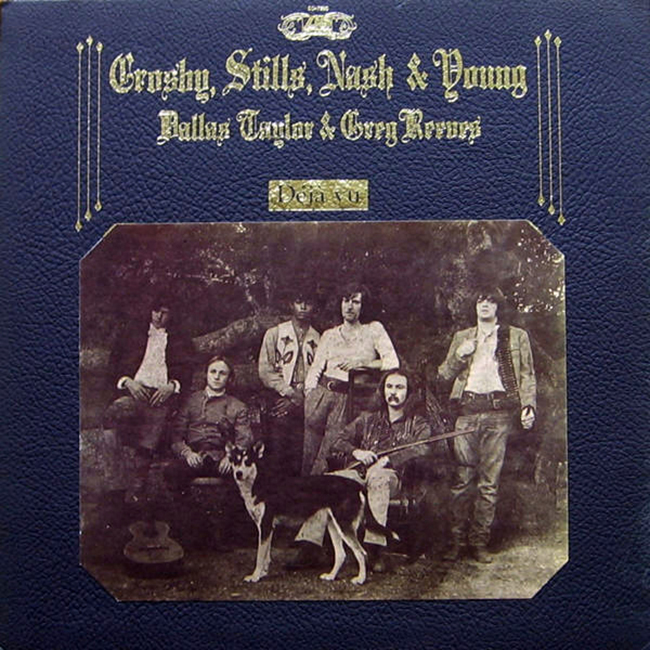 Né à Laguna Beach, fils d'un cultivateur d'agrumes qui était également éclairagiste sur des tournages de films,  sans doute par romantisme, Burden s'était engagé à 16 ans chez les Marines en trichant d'un an sur ses papiers avant de se métamorphoser en beatnik lorsqu'il étudiait l'architecture à l'université de Berkeley en Californie. Après ses études, frustré par ses expériences au sein de cabinets d'architectes, il  se lance en free lance et dessine la maison de Mama Cass Elliot. Bluffée par son sens de l'image, la chanteuse des Mamas and the Papas, lui suggère alors de concevoir des pochettes de 33 tours. Nous sommes au tournant des 70's et de Cass Elliot à Joni Mitchell, des Eagles à Jackson Browne, de Steppenwolf aux Doors, des Byrds à Poco et bien d'autres, Gary Burden signe bon nombre des covers les plus emblématiques de l'histoire du rock. (voir liste ci-jointe) jusqu'à ces dernières pochettes d'albums des groupes Monsters of Folk, My Morning Jacket, Kurt Vile et Conor Oberst. Il s'est éteint à 84 ans, mais on ignore hélas encore à cette heure les causes de son décès.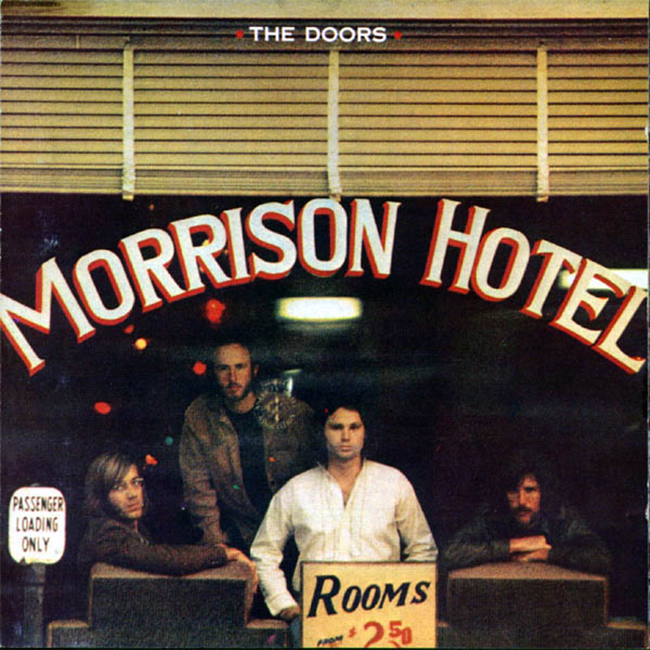 2017
NEIL YOUNG / ORIGINAL RELEASE SERIES 05-08 BOX SET – Art Direction, Design
NEIL YOUNG / ORIGINAL RELEASE SERIES 8.5-12 BOX SET – Art Direction, Design
CONOR OBERST / SALUTATIONS – Art Direction, Design
2016
CONOR OBERST / RUMINATIONS – Art Direction, Design
NEIL YOUNG / EARTH – Art Direction, Design
NEIL YOUNG / HUMAN HIGHWAY DVD – Art Direction, Design
NEIL YOUNG / RUST NEVER SLEEPS DVD – Art Direction, Design
MATT CORBY / TELLURIC – Art Direction, Design
NEIL YOUNG / BLUE NOTE CAFE – Art Direction, Design
2015
LEVI'S 501 ORIGINAL DOCUMENTARY POSTER – Art Direction, Design
NEIL YOUNG / THE MONSANTO YEARS – Art Direction, Design
KURT VILE / B'LIEVE I'M GOIN DOWN- Art Direction, Design
NEIL YOUNG / SHAKEY FILM RETROSPECTIVE POSTER – Art Direction, Design
NEIL YOUNG / MIXED PAGES – Art Direction, Design
NEIL YOUNG / MUDDY TRACK- Art Direction, Design
NEIL YOUNG / HUMAN HIGHWAY – Art Direction, Design
 2014
NEIL YOUNG / STORYTONE – Art Direction, Design
CONOR OBERST / UPSIDE DOWN MOUNTAIN – Art Direction, Design
NEIL YOUNG, JACK WHITE / A LETTER HOME – Art Direction, Design
NEIL YOUNG / ORIGINAL RELEASE SERIES 5-8 BOX SET – Art Direction, Design

2013
NEIL YOUNG / CELLAR DOOR – Art Direction, Design
NEIL YOUNG / SONGBOOKS – Art Direction, Design
THE RIDES / CAN'T GET ENOUGH – Art Direction, Design
THE FRONTIER / MOVIE POSTER – Art Direction, Design
SCOTT POWELL / FANS BOOK – Art Direction, Design
2012
NEIL YOUNG / PSYCHEDELIC PILL – Art Direction, Design
NEIL YOUNG / AMERICANA – Art Direction, Design
JIM JAMES / REGIONS OF LIGHT AND SOUND OF GOD – Art Direction, Design
RICKIE LEE JONES / THE DEVIL YOU KNOW – Art Direction, Design
GRAHAM PARKER & THE RUMOUR / THREE CHORDS GOOD – Art Direction, Design
PEGI YOUNG / BRACING FOR IMPACT – Art Direction, Design
2011
CONOR OBERST MYSTIC VALLEY BAND / ONE OF MY KIND – Art Direction, Design
MY MORNING JACKET / CIRCUITAL – Art Direction, Design
NEIL YOUNG STORE / OFFICIAL ONLINE WEBSITE STORE – Creative Director, Art Director, Design
NEIL YOUNG INTERNATIONAL HARVESTERS / A TREASURE – Art Direction, Design
2010
NED DOHENY / THE DARKNESS BEYOND THE FIRE – Art Direction, Design
PEGI YOUNG / FOUL DEEDS – Art Direction, Design
JERRY LEE LEWIS / MEAN OLD MAN – Art Direction, Design, Photography
BLACK DUB / BLACK DUB – Art Direction, Design
NEIL YOUNG / LE NOISE – Art Direction, Design
SCOTT POWELL / FABULOUS OWLS – Art Direction, Design
2009
MONSTERS OF FOLK / MONSTERS OF FOLK – Art Direction, Design
TIMOTHY B. SCHMIT / EXPANDO – Art Direction, Design
NEIL YOUNG / DREAMIN' MAN – Art Direction, Design
NEIL YOUNG / FORK IN THE ROAD – Art Direction, Design
NEIL YOUNG / ARCHIVES VOL 1 – Art Direction, Design, Collage, Hand Coloring, Hand Lettering, Photography
2008
CSNY / DéJà VU MOVIE – Art Direction, Design
MY MORNING JACKET / EVIL URGES – Art Direction, Design
NEIL YOUNG / SUGAR MOUNTAIN LIVE AT CANTERBURY HOUSE – Art Direction, Design
CONOR OBERST / CONOR OBERST – Art Direction, Design, Photography
2007
PEGI YOUNG / PEGI YOUNG – Art Direction, Design
NEIL YOUNG / CHROME DREAMS II – Art Direction, Design
JERRY LEE LEWIS / LIVE – Art Direction, Design
JERRY LEE LEWIS / LAST MAN STANDING – Art Direction, Design
DEVENDRA BANHART / SMOKEY ROLLS DOWN THUNDER CANYON – Art Direction, Design
NEIL YOUNG / LIVE AT MASSEY HALL – Art Direction, Design2006
NEIL YOUNG / LIVE AT THE FILMORE EAST – Art Direction, Design
NEIL YOUNG / LIVING WITH WAR/RAW – Art Direction, Design
NEIL YOUNG / LIVING WITH WAR – Art Direction, Design
2005
STEPHEN STILLS / MAN ALIVE! – Art Direction, Design
NEIL YOUNG / PRAIRIE WIND – Art Direction, Design
2004
OIL ON ICE / DOCUMENTARY – Art Direction, Design
HELLO DAVE / PERFECT DAY – Art Direction, Design
ECHOBRAIN / GLEAN – Art Direction, Design
NEIL YOUNG / GREATEST HITS – Art Direction, Design
2003
STEVE POLTZ / CHINESE VACATION – Art Direction, Design
NEIL YOUNG / GREENDALE – Art Direction, Design
2002
FEEL / FEEL – Art Direction, Design
NEIL YOUNG / RUST NEVER SLEEPS DVD – Art Direction, Design
JASON YATES / ANGELENOS – Art Direction, Design, Photography
NEIL YOUNG / ARE YOU PASSIONATE? – Art Direction, Design
2001
JOHNATHAN RICHMAN / HER MYSTERY NOT OF HIGH HEELS AND EYE SHADOW – Art Direction, Design
BUFFALO SPRINGFIELD / BOX SET – Art Direction, Design
TIMOTHY B. SCHMIT / FEED THE FIRE – Art Direction, Design
2000
NEIL YOUNG / SILVER & GOLD – Art Direction, Design
NEIL YOUNG / ROAD ROCK VOL 1: FRIENDS AND RELATIVES – Art Direction, Design
1999
CROSBY, STILLS, NASH & YOUNG / LOOKING FORWARD – Art Direction, Design
1998
DOC WEST / FEED THE FIRE – Art Direction, Design
TONY JOE WHITE / ONE HOT JULY – Art Direction, Design
STEVE POLTZ / ONE LEFT SHOE – Art Direction, Design
SCOTT THOMAS / CALIFORNIA – Art Direction, Design
DAVID CASSIDY / OLD TRICK, NEW DOG – Art Direction, Design
1997
VARIOUS ARTISTS / BRIDGE SCHOOL BENEFIT CONCERTS VOL 1 – Art Direction, Design
NEIL YOUNG / YEAR OF THE HORSE – Art Direction, Design
1996
NEIL YOUNG / BROKEN ARROW – Art Direction, Design
NEIL YOUNG / DEAD MAN – Art Direction, Design
CUSTOMERS / GREEN BOTTLE THURSDAY – Art Direction, Design
JOHNATHAN RICHMAN / SURRENDER TO JOHNATHAN – Art Direction, Design
1995
NEIL YOUNG & PEARL JAM / MIRRORBALL – Art Direction, Design
1989
NEIL YOUNG / FREEDOM – Art Direction, Design
DAVID CROSBY / OH YES I CAN – Art Direction, Design
1988
CROSBY, STILLS, NASH & YOUNG / AMERICAN DREAM – Art Direction, Design
1986
THE MONKEES / POOL IT – Art Direction, Design
1984
DAN FOGELBERG / WINDOWS AND WALLS – Art Direction, Design

1980
AMERICA / ALIBI – Art Direction, Design
GRAHAM NASH / EARTH & SKY – Art Direction, Design
1977
CROSBY, STILLS AND NASH / CSN – Art Direction, Design
THE BERNIE LEADON • MICHAEL GEORGIADES BAND / NATURAL PROGRESSIONS – Art Direction, Design
CROSBY & NASH / LIVE – Art Direction, Design
1976
THREE DOG NIGHT / ONE – Art Direction, Design
RICHARD HARRIS / THE YARD WENT ON FOREVER… – Art Direction, Design
CROSBY & NASH / WHISTLING DOWN THE WIRE – Art Direction, Design
JACKSON BROWNE / THE PRETENDER – Art Direction, Design
1975
NEIL YOUNG / TONIGHT'S THE NIGHT – Art Direction, Design
DAVID CASSIDY / THE HIGHER THEY CLIMB – THE HARDER THEY FALL – Art Direction, Design
CROSBY & NASH / WIND ON THE WATER – Art Direction, Design
AMERICA / HEARTS – Art Direction, Design
EAGLES / ONE OF THESE NIGHTS – Art Direction, Design
1974
EAGLES / ON THE BORDER – Art Direction, Design
JIMMY WEBB / LAND'S END – Art Direction, Design
NEIL YOUNG / ON THE BEACH – Art Direction, Design
DAN FOGELBERG / SOUVENIRS – Art Direction, Design
AMERICA / HOLIDAY – Art Direction, Design
WENDY WALDMAN / GYPSY SYMPHONY – Art Direction, Design
CROSBY, STILLS, NASH & YOUNG / SO FAR – Art Direction, Design
1973
NEIL YOUNG / TIME FADES AWAY – Art Direction, Design
EAGLES / DESPERADO – Art Direction, Design
AMERICA / HAT TRICK – Art Direction, Design
NED DOHENY / NED DOHENY – Art Direction, Design
GRAHAM NASH / WILD TALES – Art Direction, Design
POCO / CRAZY EYES – Art Direction, Design
AMERICA / HOMECOMING – Art Direction, Design
THE BYRDS / BYRDS (1973) – Art Direction, Design
1972
MARK VOLMAN & HOWARD KAYLAN / THE PHLORESCENT LEECH & EDDIE – Art Direction, Design
ALBERT HAMMOND / IT NEVER RAINS IN SOUTHERN CALIFORNIA – Art Direction, Design
CRAZY HORSE / LOOSE – Art Direction, Design
JACKSON BROWNE / JACKSON BROWNE – Art Direction, Design
BATDORF & RODNEY / BATDORF & RODNEY – Art Direction, Design
EAGLES / EAGLES – Art Direction, Design
1971
LAURA NYRO / GONNA TAKE A MIRACLE – Art Direction, Design
STEPHEN STILLS / STEPHEN STILLS 2 – Art Direction, Design
CROSBY, STILLS, NASH & YOUNG / 4 WAY STREET – Art Direction, Design
JOEL SCOTT HILL / L. A. GETAWAY – Art Direction, Design
GRAHAM NASH / SONGS FOR BEGINNERS – Art Direction, Design
CASS ELLIOT / CASS ELLIOT – Art Direction, Design
CRAZY HORSE / CRAZY HORSE – Art Direction, Design
JUDEE SILL / JUDEE SILL – Art Directiton, Design
DAVID CROSBY / IF I COULD ONLY REMEMBER MY NAME – Art Direction, Design
JONI MITCHELL / BLUE – Art Direction, Design
1970
STEPHEN STILLS / STEPHEN STILLS – Art Direction, Design
NEIL YOUNG / AFTER THE GOLDRUSH – Art Direction, Design
CROSBY, STILLS, NASH & YOUNG / DéJà VU – Art Direction, Design
BLUE MOUNTAIN EAGLE / BLUE MOUNTAIN EAGLE – Art Direction, Design
POCO / POCO – Art Direction, Design
THE DOORS / MORRISON HOTEL – Art Direction, Design
1969
STEPPENWOLF / EARLY, LIVE – Art Direction, Design
STEPPENWOLF / MONSTER – Art Direction, Design
STEPPENWOLF / AT YOUR BIRTHDAY PARTY – Art Direction, Design
CLIFTON CHENIER / VERY BEST – Art Direction, Design
THE TURTLES / TURTLE SOUP – Art Direction, Design
CASS ELLIOT / BUBBLE GUM, LEMONADE AND SOMETHING FOR MAMA – Art Direction, Design
CROSBY, STILLS AND NASH / CROSBY, STILLS AND NASH – Art Direction, Design
1968
RICHARD HARRIS / A TRAMP SHINING – Art Direction, Design
RICHARD PRYOR / LIVE – Art Direction, Design
STEPPENWOLF / THE SECOND – Art Direction, Design
STEPPENWOLF / STEPPENWOLF – Art Direction, Design
CASS ELLIOT / DREAM A LITTLE DREAM OF ME – Art Direction, Design
MAMAS AND PAPAS / PAPAS AND MAMAS – Art Direction, Design, Photography