Barack is back !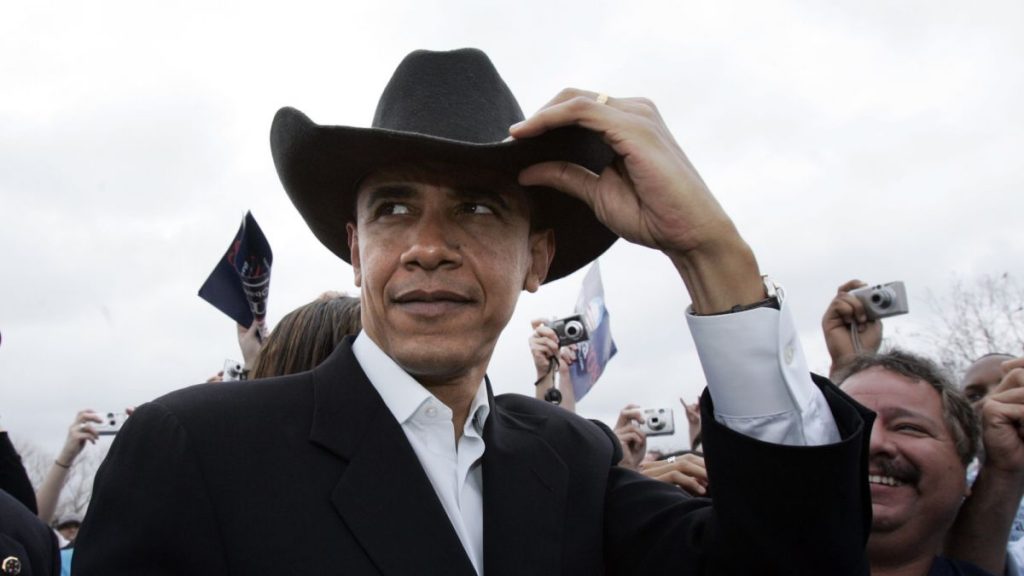 Barack est ENFIN de retour…via son incroyable playlist estivale disponible sur Spotify. Le 44éme POTUS nous fait partager ses good vibes de l'été et ils sont furieusement éclectiques. A l'heure où son orange successeur, POTUS number 45 est chez nous à Biarritz, évadons nous avec les (incroyables) sons de Barack Obama. Let's groove tonight….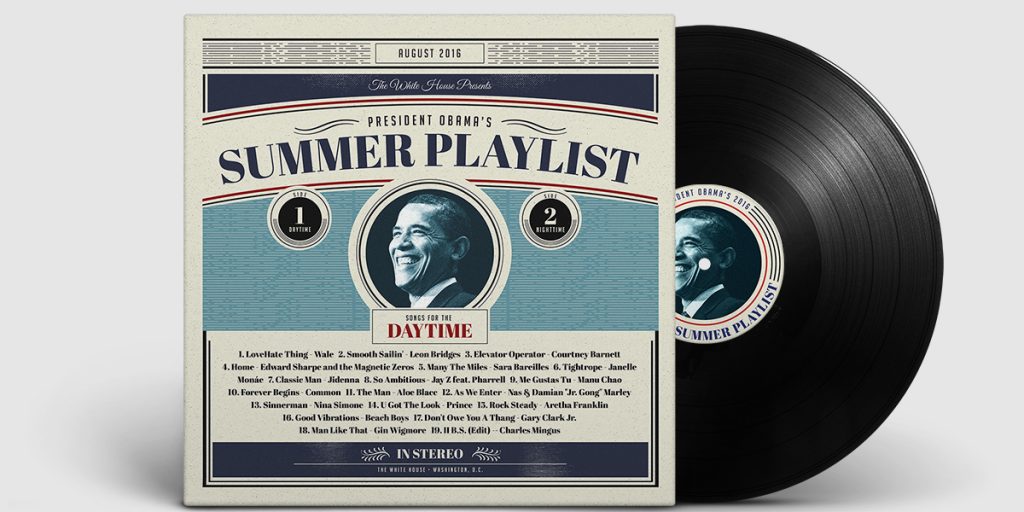 Des vieux, des jeunes, des blancs, des noirs, des classqiues, des anciens, des rockeux, des funkeux, des bluseux, des jazzeux, des folkeux, des poppeurs, des hip-hopeux, des latin-music lovers sans oublier les aficionados reggae… Barack Obama nous en fait voir de toutes les couleurs. L'ex Président des USA n'en est certes pas à sa première playlist ( Voir sur Gonzomusic https://gonzomusic.fr/le-top-18-de-dj-barack-obama-pour-2017.html )
mais celle de 2019 se révèle aussi éclectique que festive, voici la 2019 summer playlist de 44 titres de Barack Obama:
"Too Good" — Drake ft. Rihanna
"I'll Be Around" — The Spinners
"MOOD 4 EVA" — Beyoncé, Jay-Z, Childish Gambino ft. Oumou Sangaré
"Burning" — Maggie Rogers
"Fade Out Lines (The Avener Rework)" — The Avener and Phoebe Killdeer
"Juice" — Lizzo
"Reelin' In The Years" — Steely Dan
"Who's Loving You" — Terence Trent D'Arby
"Don't You Worry 'Bout A Thing" — Stevie Wonder
"Joke Ting" — GoldLink ft. Ari PenSmith
"Seventeen" — Sharon Van Etten
"Doo-Wop (That Thing)" — Lauryn Hill
"100 Yard Dash" — Raphael Saadiq
"I've Got You Under My Skin" — Frank Sinatra
"Best Part" — Daniel Caesar & H.E.R.
"Feel The Vibe" — BJ the Chicago Kid ft. Anderson .Paak
"Señorita" — Shawn Mendes & Camila Cabello
"Drift Away" — Dobie Gray
"Hold on (Change is Comin')" — Sounds of Blackness
"Brown Eyed Girl" — Van Morrison
"I Love You More Than You'll Ever Know" — Donny Hathaway
"Go Gina" — SZA
"It's A Vibe" — 2 Chainz ft. Ty Dolla $ign, Trey Songz & Jhené Aiko
"Dang!" — Mac Miller ft. Anderson .Paak
"How High the Moon" — Ella Fitzgerald
"Music" — Erick Sermon ft. Marvin Gaye
"Go" — The Black Keys
"Toast" — Koffee
"Boo'd Up" — Ella Mai
"Shining" — DJ Khaled ft. Beyoncé
"Con Altura" — Rosalía & J Balvin ft. El Guincho
"II B.S." — Charles Mingus
"It's Love" — Jill Scott
"Happy" — The Rolling Stones
"Alright" — John Legend
"Espera" — Esperanza Spalding
"54-46 Was My Number" — Toots & The Maytals
"Get Together" — The Youngbloods
"Float" — Anthony Hamilton
"Old Town Road" — Lil Nas X ft. Billy Ray Cyrus
"Can U Believe" — Robin Thicke
"Iron Man" — Rema
"Believe" — Q-Tip ft. D'Angelo
"Can I Kick It?" — A Tribe Called Quest