EVERY NIGHT'S A SATURDAY NIGHT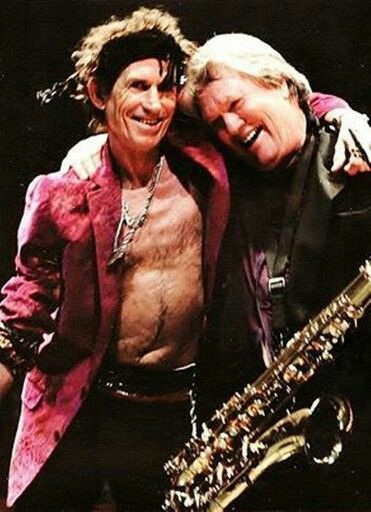 Mieux que la semaine des quatre jeudis, pour Bobby Keys chaque soir était comme un samedi soir, EVERY NIGHT'S A SATURDAY NIGHT, sous-titré « La vie rock and roll du saxo légendaire Bobby Keys » retrace la vertigineuse carrière du saxe texan qui nous a quittés en 2014 et dont le cuivre doré à l'or fin a longtemps (4 décennies) soufflé pour les Rolling Stones. Ce documentaire d'exception, signé Jeff Stacy, retrace l'épopée rock du natif de Slaton, Texas, Zak Alister, érudit en matière de Stoneries 😉 nous fait partager sa passion pour le film.
Par Zak ALISTER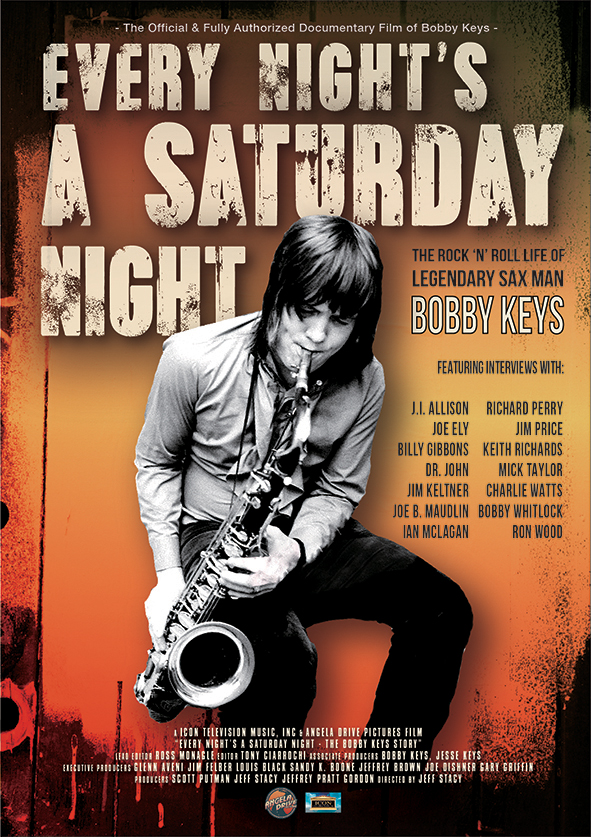 Né le même jour que son ultra-pote Keith, Robert Henry, dit Bobby, Keys est considéré par Keith lui-même comme le 6eme Stones. 7ème si l'on compte Ian Stuart, Stu, co-fondateur presque dudit band… Il était aussi le témoin de Mick Jagger. Ayant joué et tourne avec la crème de la crème du rock, de Delaney & Bonnie & Friends a George Harrison, Eric Clapton, John Lennon, Joe Cocker, Harry Nilsson, Ringo Starr avec qui il enregistre "Lost Week-End" de Lennon. Mais c'est avec The Stones que Bobby Keys est le plus reconnu et associé.  Ils se rencontrent en 1964, à San Antonio au Texas, mais il patientera jusqu'en 71 pour accompagner « le plus grand groupe de rock du Monde » pour la première fois sur le légendaire « Brown Sugar ». Suivront au cours de 40 années, des parties de saxo mémorables sur « Live With Me », « Can't You Hear Me Knocking », « Rip This Joint » et tant et tant d'autres. Véritable tour de force, il parvient même à transformer le son des Stones qui désormais ne peuvent plus se passer de la section Bobby Keys saxe ténor / Jim Price trompette.
5 années après sa disparition, le 2 décembre 2014 après avoir succombé à un cancer du foie à ma veille de ses 71 ans, Bobby Keys fait enfin l'objet d'un très rock'n'roll documentaire, sur AXS TV. Dans cet EVERY NIGHT'S A SATURDAY NIGHT, Bobby Keys nous raconte toute l'histoire de sa vie, narrée par sa propre voix et avec l'aide des membres les plus éminents des Rolling Stones, mais aussi de Billy Gibbons, Dr John, Ian McLagan, et bien d'autres. S'il ne publie qu'un seul album solo sous son nom en 72, son nom reste associé avec tant et tant d'artistes et d'albums mythiques, sa colossale discographie nous donne le vertige.